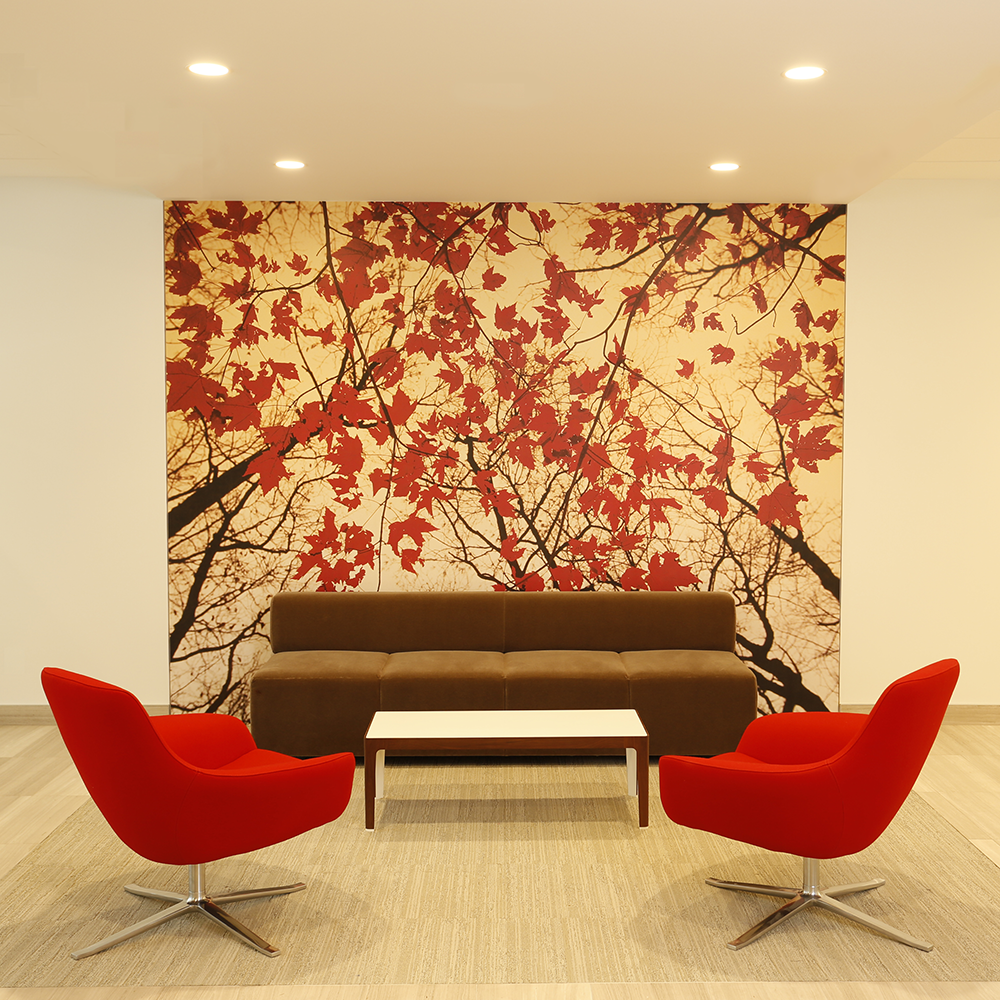 The Importance of Art in Interiors
Never underestimate the importance of Art and the value that it can bring to an interior space. Art can provide a source of inspiration at the beginning of a project or be selected as a finishing touch at the end of a project. Either way, no interior space would be complete without the presence of art. The Art Gallery of Ontario coined the phrase "Art Matters" and we couldn't agree more.
Art can come in many different forms – paintings, photographs, murals, sculptures, mirrors and mobiles can all be used effectively as art within a space. Photographs or murals can provide a strong statement and also be a cost effective solution. The images selected can represent a corporate brand or a personal memory or experience.
We recently completed an installation of art for a residential project where a variety of Canadian artists were represented. Works by Nicole Allen, Meredith Bingham, Gabriella Collier and Andrea Ross provide outstanding colour and texture throughout the main floor.
Thanks to Canvas Gallery and Terry K. from HangToronto for working with us on this project. Installing the individual (heavy) bronze flowers over the fireplace was no easy task!