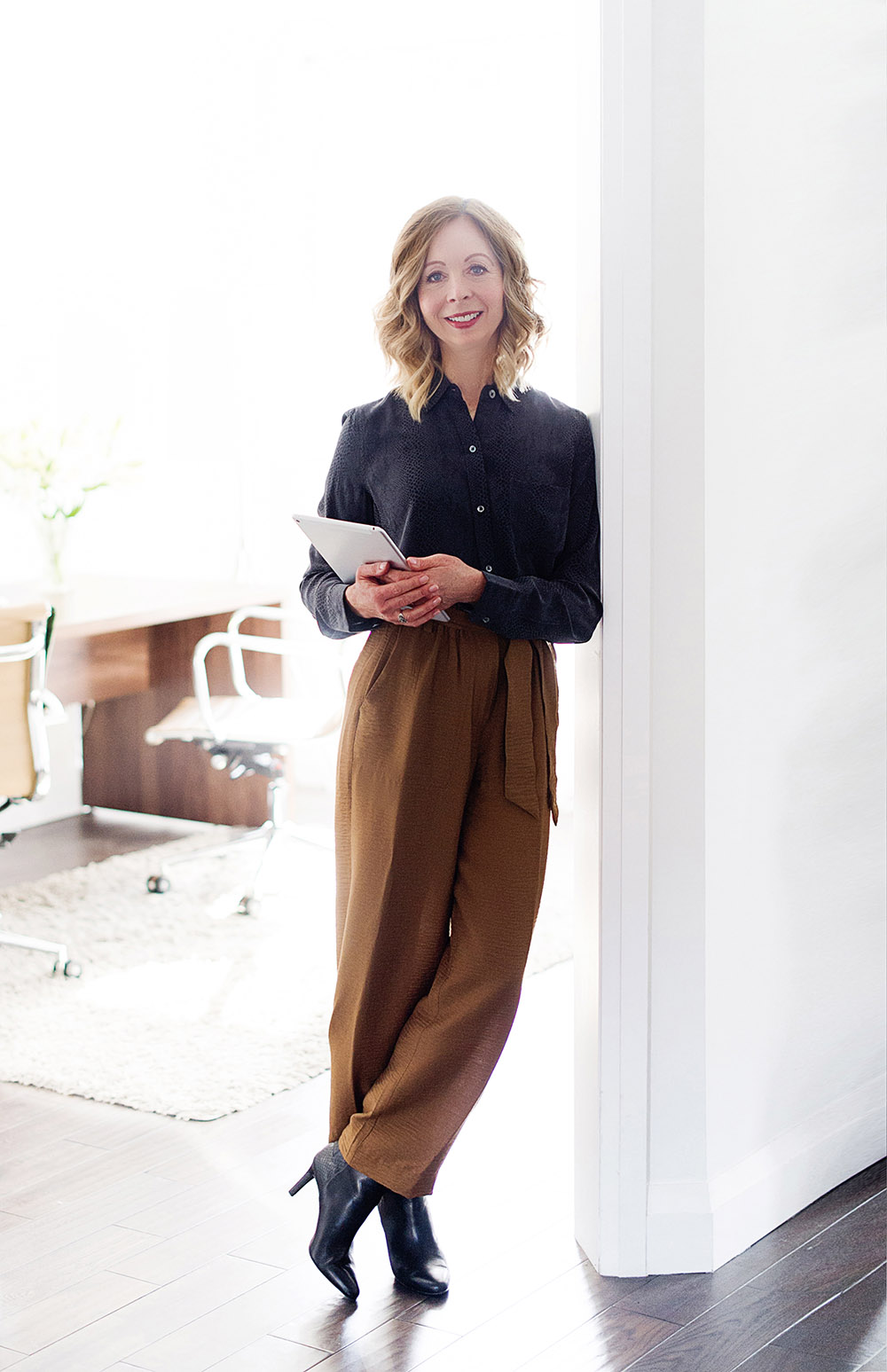 Today's Design Break: Can Working from Home Actually Work?
In this current time of uncertainty, there has been a dramatic shift to working from home. It is also likely that this will become the new normal for a lot of people; either on a full-time or part-time basis.
It can be challenging to adapt workplace patterns into home life, but it is possible to maintain productivity, positivity and a sense of well-being.
I and my team continue to work on projects to meet client's schedules and move-in dates. We have adapted to working remotely, attending video meetings with clients & contractors and coordinating with trade suppliers & installation teams.
Here are some ways that may help you to also work successfully at home: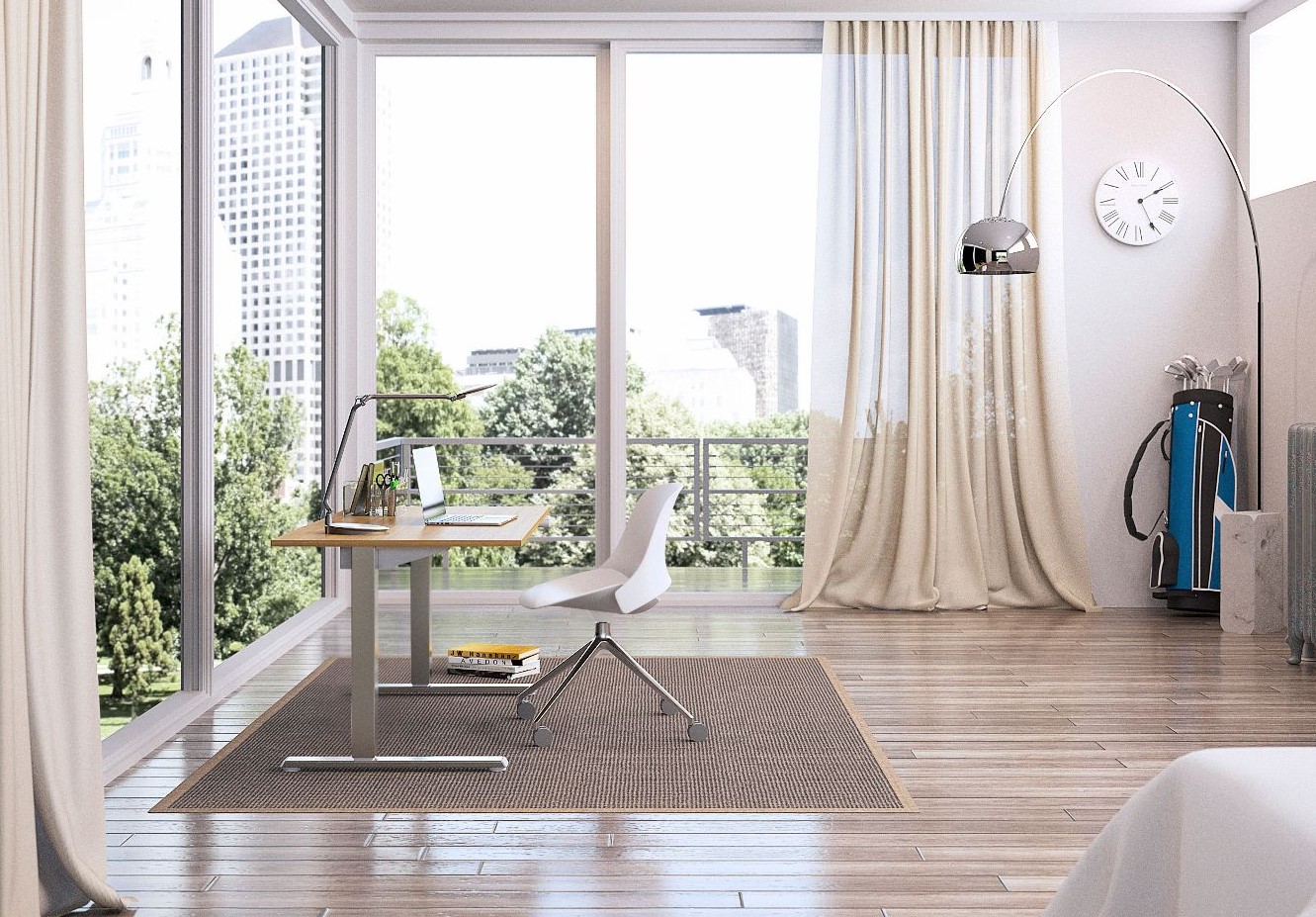 Location, Location, Location:
Find a dedicated work space in the home that is free from other distractions as much as possible. Even a small space can suffice if designed and organized properly. Maybe a guest bedroom or any other underutilized space in the home can be converted into office space or re-designed to accommodate more than one purpose. It's important to have access to natural light, a view of the outdoors and fresh air.
Keep all work related items in this working space so that you can locate them easily and be efficient. Other areas in the home should be free of work related items so that you can maintain a healthy balance when not working.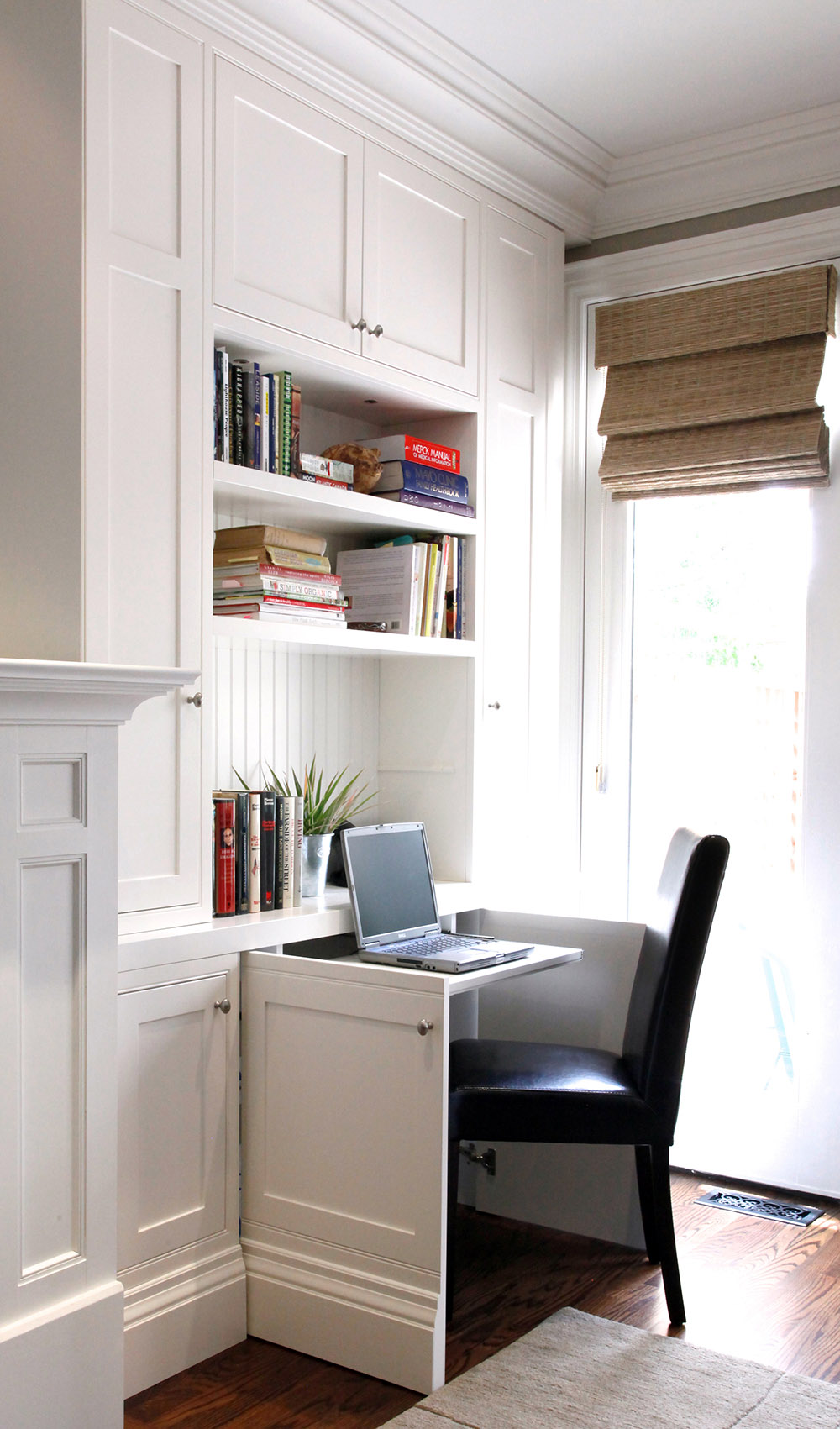 Daily Schedule:
Having structure and trying to maintain a daily work routine is important. Blocking off time to accomplish work goals and deadlines without simultaneously trying to juggle household chores will help maintain focus. Try to maintain a similar schedule to that of working at the office. Preparing a list of tasks to be accomplished each day and tackling those tasks in order of priority can really help to stay on track and avoid being sidelined by other distractions.
Maintaining connectivity with colleagues is still possible thanks to technology and make sure to still celebrate lunch and coffee breaks!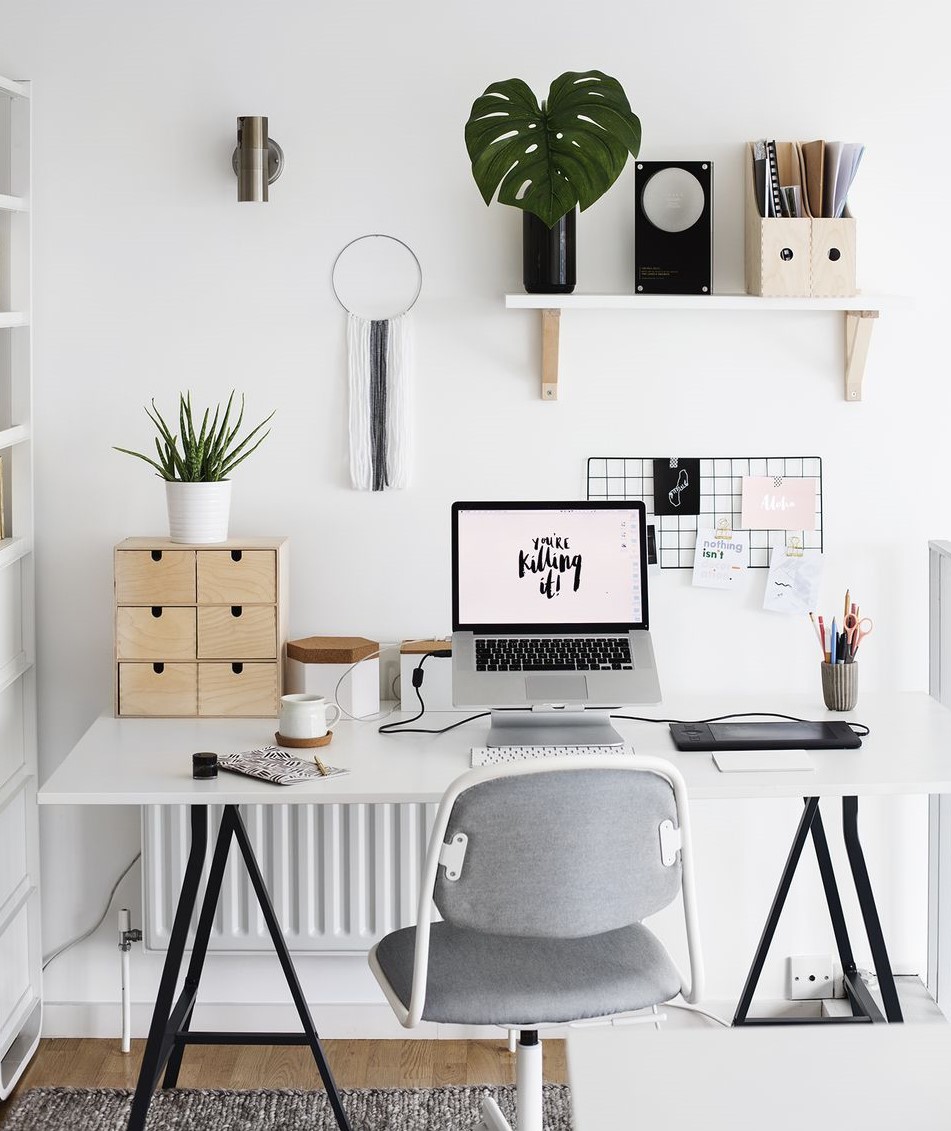 Personalize & Organize:
There are endless choices of technology and storage options on the market to set up your work space efficiently. You might be surprised as to how much equipment and storage can be accommodated in the smallest of spaces if planned and organized properly…take advantage of vertical space for open shelves, storage cabinets, pin-up or magnetic boards etc.
Curate your space with live plants, flowers and natural materials to help reduce stress and to increase productivity. Adding personal touches such as music, an essential oil diffuser, art, photographs etc. will help with inspiration and make those working hours more enjoyable.

Ergonomics:
It's important to maintain good posture and to keep moving throughout the workday. Changing position and location can be achieved with Sit/Stand adjustable desks or even by standing at your kitchen counter part of the time. Instead of sitting through those long conference calls, walk around or step outside for some fresh air.
A supportive & adjustable desk chair and good task lighting are essential. There are also a lot of great ergonomic products on the market that can translate from the corporate office environment to the home office. Items such as laptop holders, monitor lifts, keyboard trays, wire management tools etc. can assist with creating an efficient and healthy work environment.