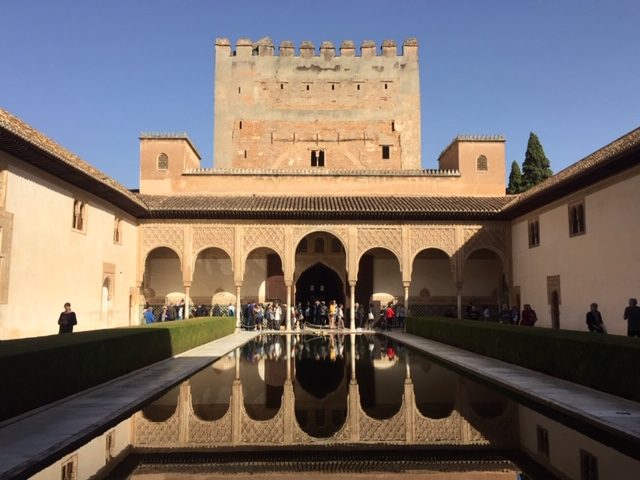 The Alhambra: Granada, Spain
A highlight of a recent trip to Spain was the Alhambra located in Granada within the Andalucia region of Spain. This UNESCO World Heritage Site is spectacular…deserving of the better part of a day spent there touring the expansive grounds with a local Architect who had personally worked on the restoration.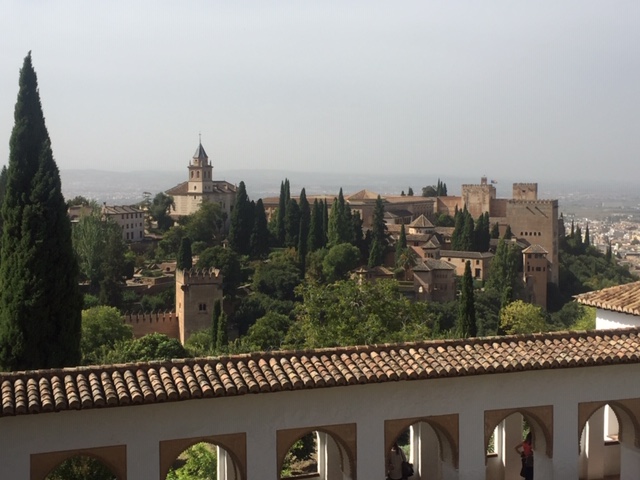 The Alhambra is a fortress and palace complex that combines Islamic and Christian architecture and design. Originally constructed as a small fortress in AD889, it was re-built in the 13th century as the Nasrid royal residence and court of Granada. In subsequent centuries, the fortress became a citadel with high towers and under Christian rule in the 15th century the Moorish palaces and gardens were partially altered in a Renaissance style.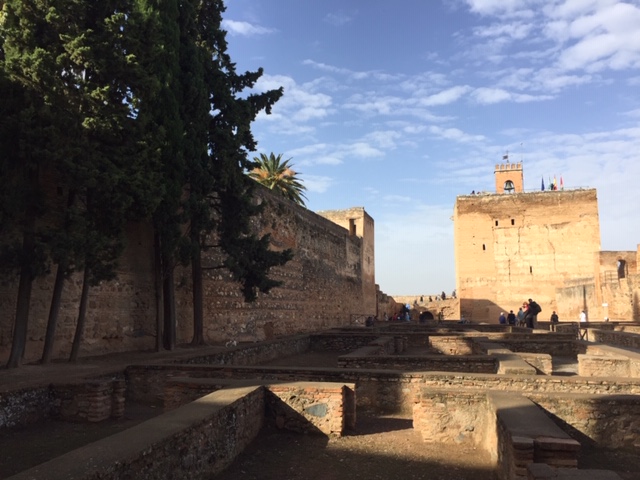 There is much to explore in this complex: the Alcazaba (Citadel), the Nasrid Royal Palaces, the Charles V Palace, the Medina and the Generalife Palace and Gardens. All of these zones are surrounded by woods, parks and gardens and the entire site is more extensive than I ever imagined.
Once inside the plain reddish ramparts, the palaces and courtyards are incredibly ornate. Upper walls of plaster are decorated with Arabic inscriptions. Lower walls are covered with mosaic tiles in complicated patterns with similar ornate designs in the ceilings.
The craftsmanship and level of detail is overwhelming, especially considering the geographical challenges of this site. The Alhambra is a special place and one that everyone should experience in their lifetime.