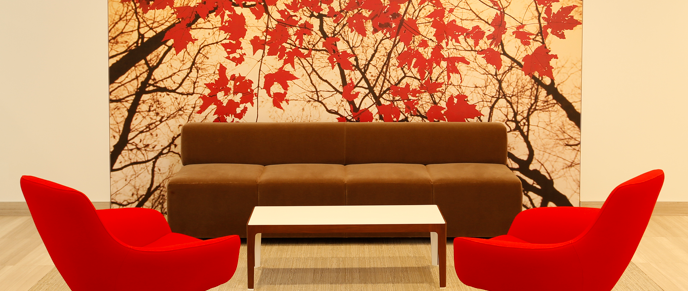 Nature Inspired Interior Design
Nature Inspired Interior Design
We strongly believe that interior spaces should always inspire those who inhabit them. Whether it's a living or working environment, nature continues to be a dominant source of inspiration. Exposure to natural daylight, interesting materials & textures and their creative application all contribute to this theme. Take a look at some nature inspired Interior Design.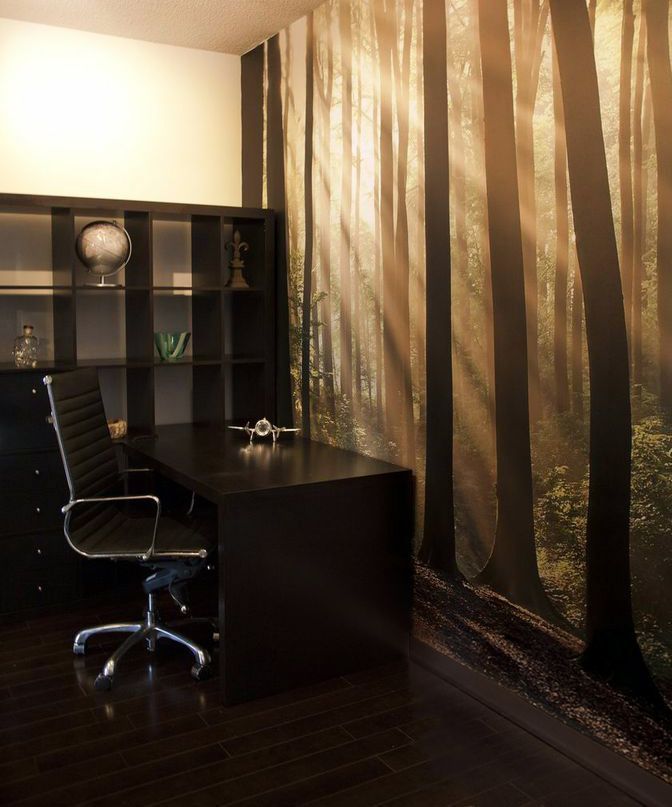 This home office features a mural that represents the client's love of the outdoors and is reminiscent of his cottage property. We had a photograph enlarged onto wallcovering and installed floor to ceiling to provide a source of inspiration in an interior windowless space.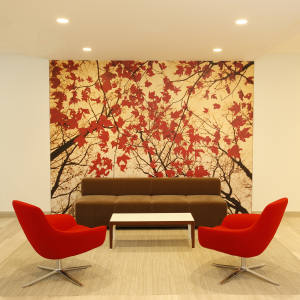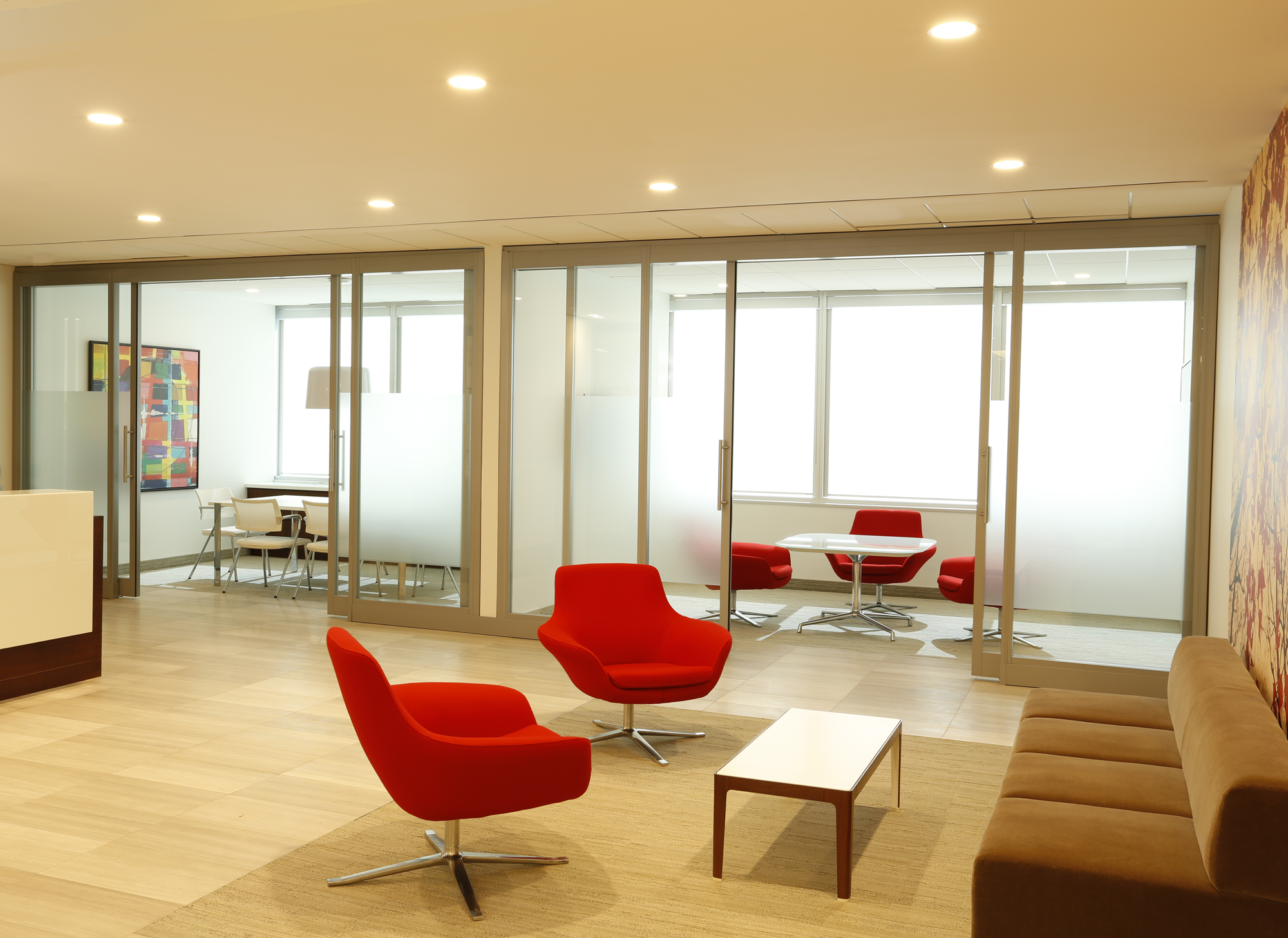 The reception area of an Investment firm located near Lake Ontario is highlighted by a floor to ceiling mural of local maple trees. The colourful graphic along with the choice of materials & furnishings reflect the client's corporate brand. Glass partitions allow an abundance of natural daylight into the space. Natural materials such as limestone flooring, natural wool carpet and upholstery fabrics are also featured. Our client has told us that their lounge space has become the preferred location in the office for meeting with clients.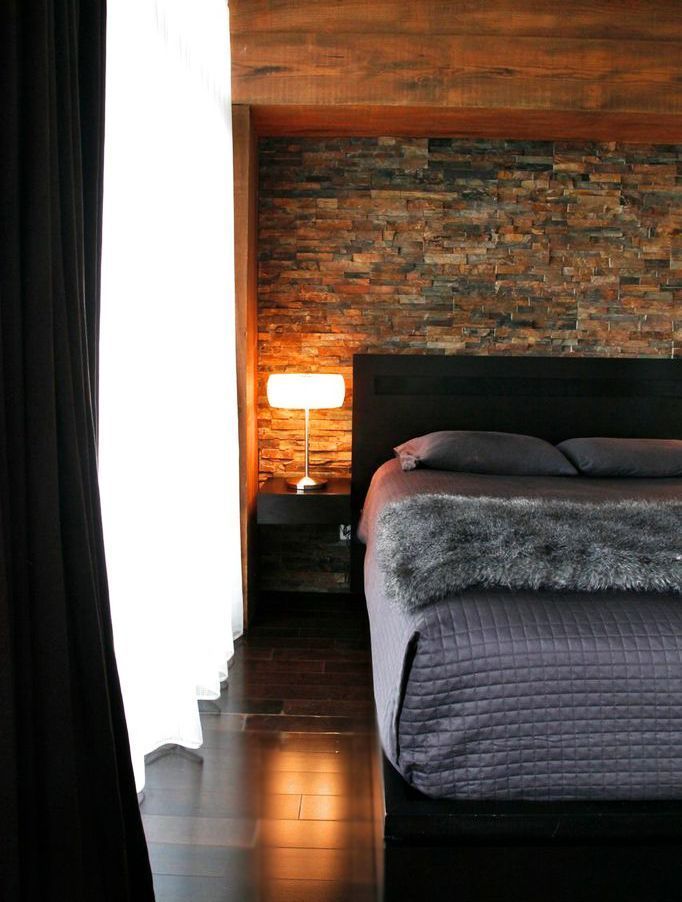 Rustic douglas fir wood beams & columns, along with natural stone were locally sourced and installed in this condominium bedroom. Rich colour and texture create a warm ambience, but with an industrial flavour.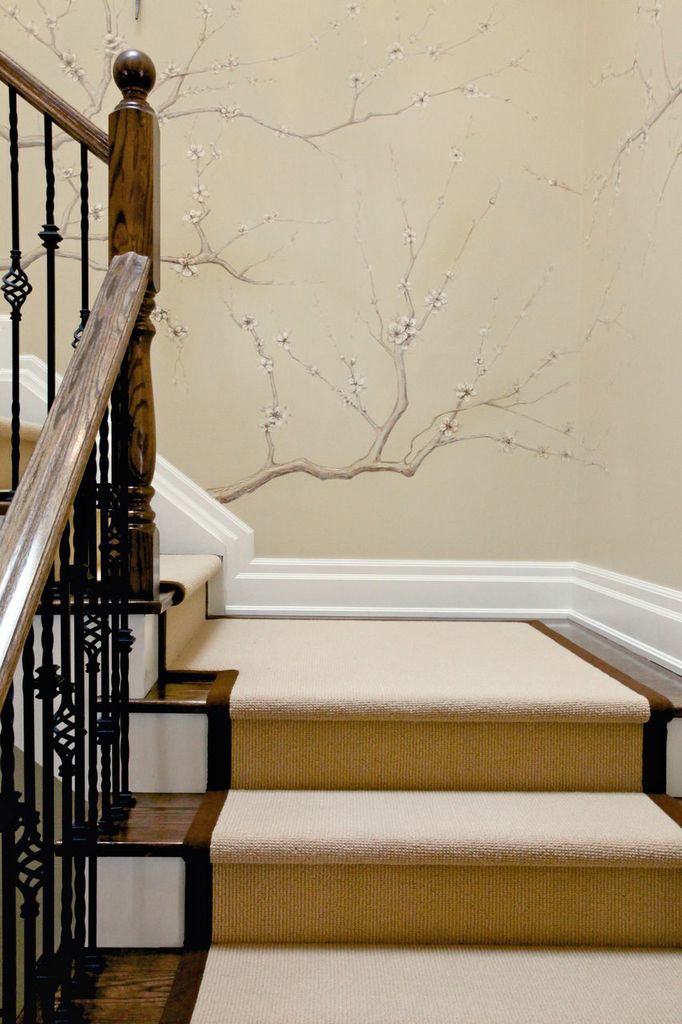 The landing areas of a grand staircase in this client's home have been highlighted by this beautiful hand painted mural. The local artisan created this 3-dimensional design of Japanese cherry blossom tree branches leading up the staircase.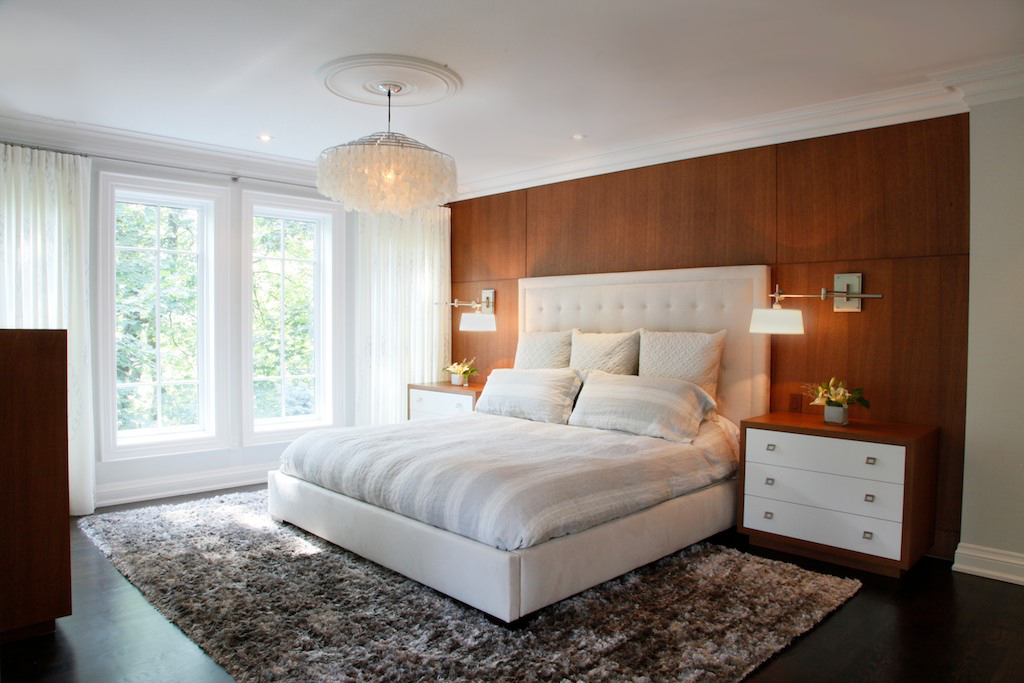 This master bedroom is an oasis overlooking a tree-filled ravine with direct access to a private outdoor terrace. Nature is reflected throughout the materials as well as the furnishings. Locally sourced hardwood for the flooring, wall panelling and custom designed casegoods provide warmth. Subtle colours and textures in the natural linen bedding, a silk area rug and chandelier crafted of seashells do not compete with the beautiful vistas of the outdoors.
In love with Nature inspired Interior Design? Share some of your favourite nature inspired rooms with us online!