Neocon Design Show Chicago 2015
Neocon is the largest Interior Design exposition and conference for both commercial and residential interiors in North America. It takes place each year for 3 days in June at the historical Merchandise Mart in Chicago. More than 700 exhibitors showcase new cutting edge products and the show is attended by over 50,000 industry professionals. It is a show that has to be experienced to be believed! A great deal of planning, energy and of course comfortable shoes are needed to get the most out of the experience. The size of the show is overwhelming, the showroom spaces are impressive and the new products that we see are inspiring.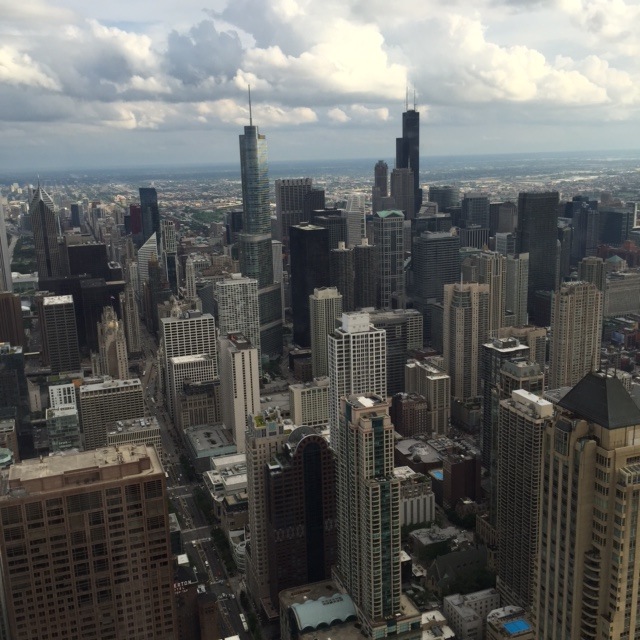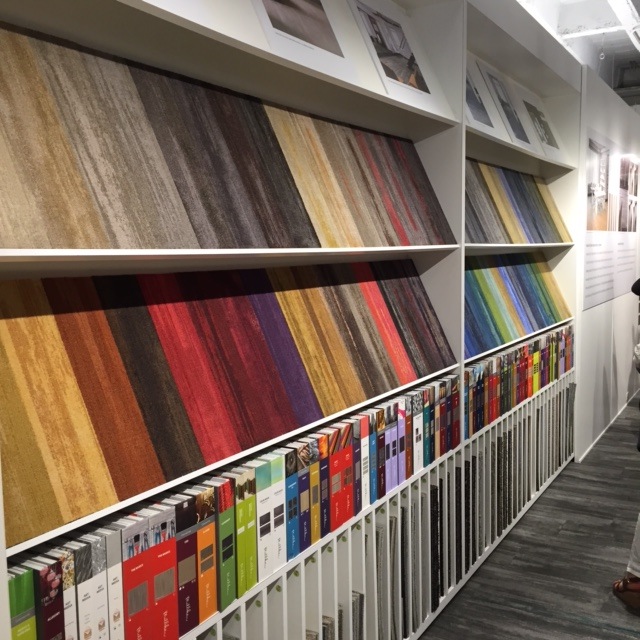 It's always a must to allow some time for checking out the amazing architecture that Chicago has to offer. The view from the top of the Hancock Tower is incredible. Our first stop on Day One of Neocon was to the Milliken showroom where we were impressed by the new carpet collections – lots of colour!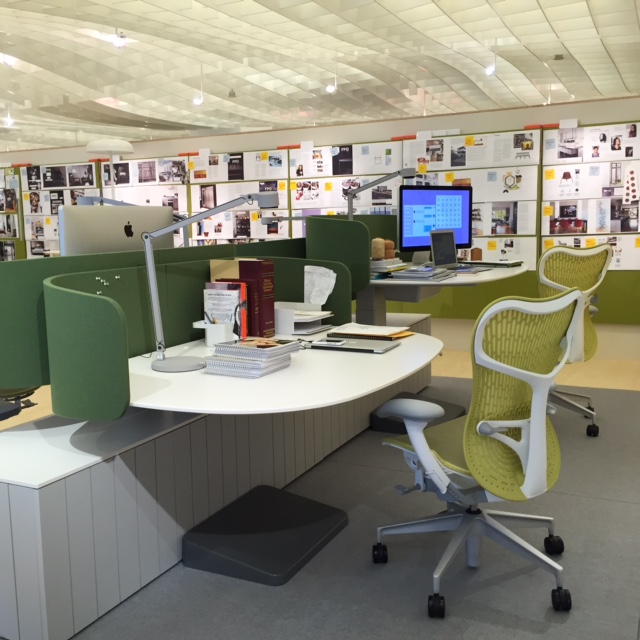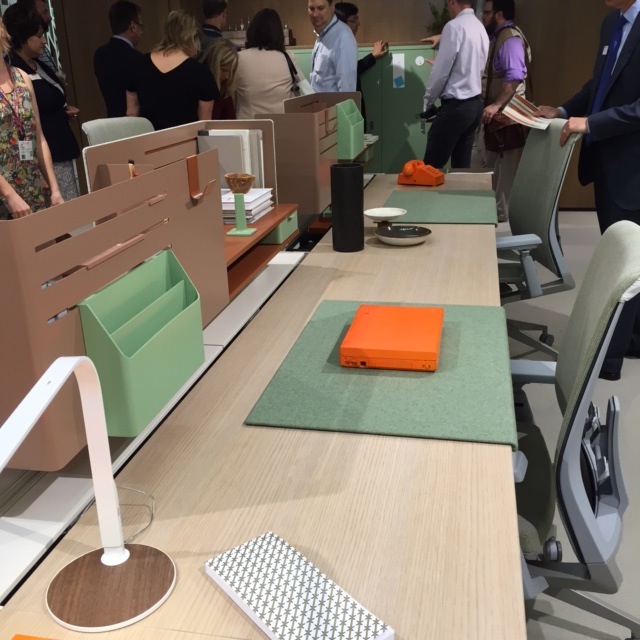 Herman Miller and Haworth were showcasing the latest trends in benching systems for corporate interiors. Retro inspired colours in the materials and finishes were prevalent with all the major manufacturers this year.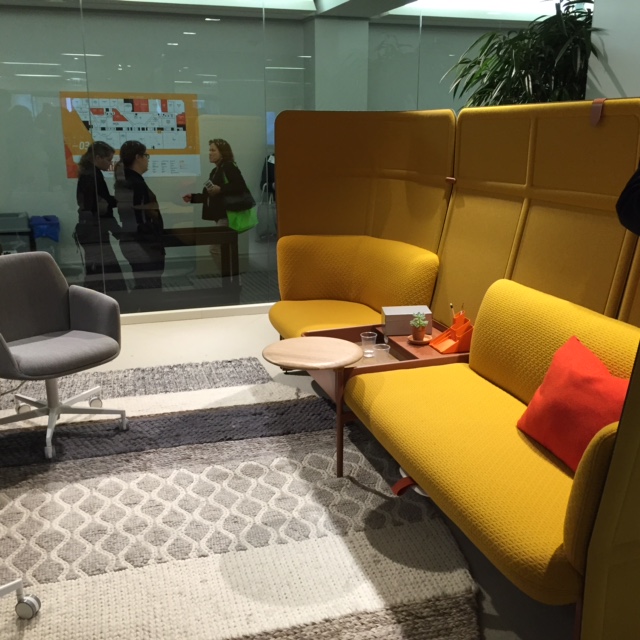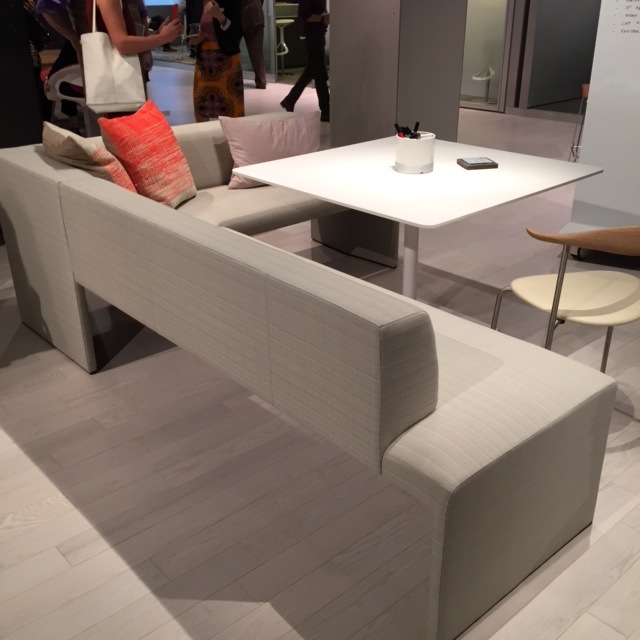 While benching systems and the open office environment become increasingly popular to reduce square footage and real estate costs, there is still a need for employees to break away for some private time to either focus or to have an impromptu meeting. These freestanding furniture products from Haworth and Steelcase/Coalesse support these tasks. We can see the residential influence starting to creep into office spaces – notice the style of informal meeting/lounge furnishings and the interesting colours and textures in the materials used.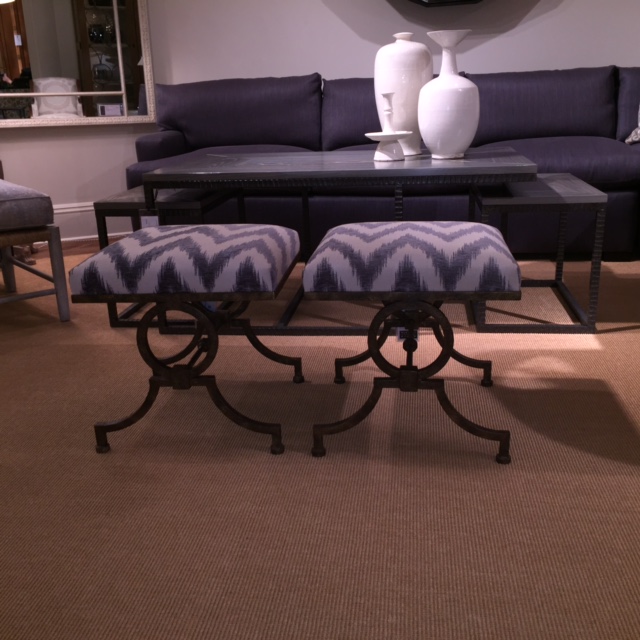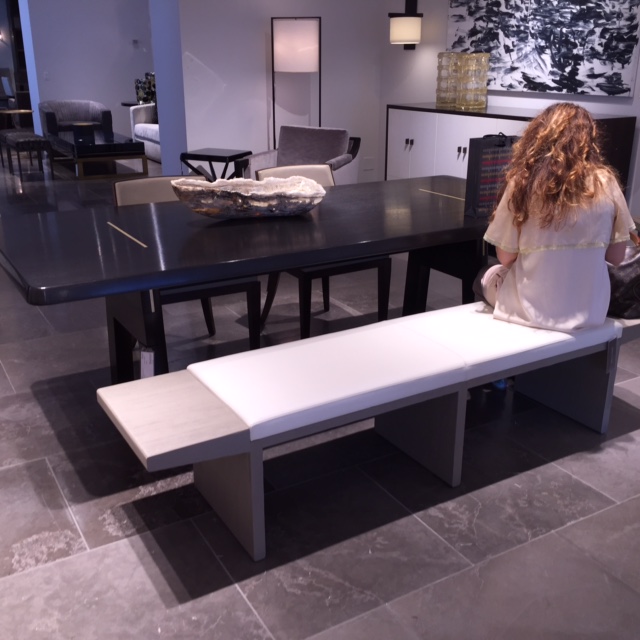 Last stop on Day Two to visit the residential floors including the luxurious Holly Hunt showrooms. So many unique and beautiful vignettes and furnishings to be inspired by….it was another successful Neocon!